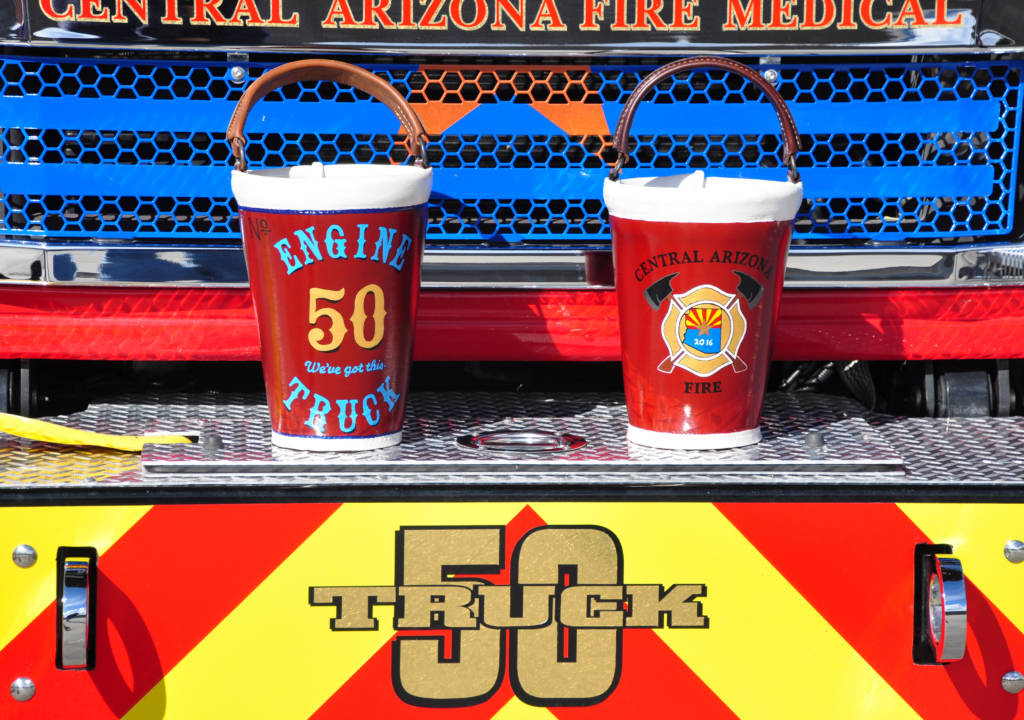 In early June of 2014, the boards of the Chino Valley and Central Yavapai Fire Districts signed a Joint Management Agreement (JMA) assigning the Fire Chief of Chino Valley as the Fire Chief for both agencies. The agreement also allowed for all administrative services above Battalion Chief to be shared between the two. While the JMA worked well and provided some level of financial savings, the staff felt additional efficiencies and fiscal savings could be realized.
After evaluating the options for combining Fire Districts within the State of Arizona [i.e. merger, consolidation, or Joint Power Authority (JPA)], the parties decided to seek a JPA agreement. The staff and boards worked for 18 months researching and developing a plan for the new Fire Authority.
On October 15, 2015 the boards officially signed an agreement creating the Central Arizona Fire and Medical Authority (CAFMA) – the first Fire Authority in the State of Arizona. CAFMA's first official day of operation was on July 1, 2016.
CAFMA staffs ten full-time and two reserve stations covering 369 square miles of Yavapai County. We are nestled between the Bradshaw and Mingus Mountain ranges with elevations that range from 4,300 feet near the head of the Verde River to 6,500 feet in Highland Pines. Our coverage area encompasses approximately 106,500 residents throughout the municipalities of Chino Valley, Prescott Valley, Dewey-Humboldt and unincorporated areas, such as Paulden and Williamson Valley Road, in the central region of Yavapai County.
The organization is divided into four sections:
Operations
Structure Fire Suppression
EMS
Public Service
Training
Wildland Fire Suppression
Special Operations
Planning & Logistics
Fleet Maintenance
Technical Services (Network, Radio Communications, GIS)
Facilities Maintenance
Warehouse Supply
Administration
Human Resources
Finance
General Administration
Fire Prevention
Inspection
Plan Review
Code Enforcement
Investigation
Public Education